Diwali - Awakening the Light Within
Anubhuti Meditation and Retreat Center,
820 Bel Marin Keys Blvd,
Novato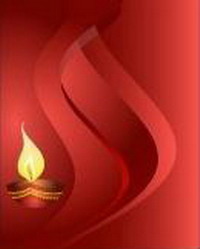 5:30 - 8:30 pm
Yes, the Diwali program is still scheduled.
Please do come and join us for a reflective and meditative program.
The Indian festival of Diwali envisions the dawn of the era of peace, happiness and prosperity. Having cleared away the darkness within, we light up our homes, fill our hearts with joy, and invoke the breath of renewed faith, hope and determination. Join in the celebration of happiness and divine power.
Program includes: Live music, dance performances, spiritual insights, and meditation.
Vegetarian dinner served following program.
Carpooling recommended.
This special event is offered no charge as a community service, although contributions are graciously accepted.
If you would like to make a contribution now, please click the Donate button below.
Click the button below to register for Diwali
Date(s)
There are currently no planned dates.
+1-415-884-2314

Email: This email address is being protected from spambots. You need JavaScript enabled to view it.


Please Call to Visit
820 Bel Marin Keys Blvd., Novato, California 94949 USA
Please visit our online shop.
Click here.