Art of Communication
Anubhuti Meditation and Retreat Center,
820 Bel Marin Keys Blvd,
Novato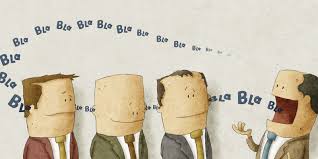 Day Retreat
Saturday 10:00 am to 5:00 pm
Communication literally means 'to make common' amongst people. It is to share ideas and creativities and to impart knowledge and wisdom. Mastering the art of communication becomes imperative in order to express oneself and articulate the feelings in a respectful and loving manner. When communication is based on self-esteem, self-respect and self-confidence, it becomes easy to achieve the sense of unity amongst all of us.
The participants will recognize four types of arts of communication and learn to integrate them into their daily interactions with people through meditation, role playing, appreciative inquiry, and self-reflections.
Art of Listening
Art of Speaking Sweetly
Art of Winning the Hearts of Others
Art of Developing Spirituality within the Self
Facilitator: Kyoko Kimura, BA in Music Education and MA in flute performance. Kyoko is a resident of our San Francisco center and is a Raja Yoga practitioner and meditation teacher since 2000. She facilitates many workshops and retreats on virtues, Positive Thinking, Stress Free Living, Inner Beauty, Inner Bliss and Self-Empowerment. She also teaches values lessons through music at public schools in San Francisco, and facilitates summer camps for children and adolescents in the greater Bay Area.
Includes wholesome and delicious vegetarian lunch and snacks with tea/coffee break
Note: You must register and be able to attend the full retreat in order to participate.
All workshops and retreats at Anubhuti are made possible by the generosity and contributions of the participants. To make your contribution now, click the PayPal Donate button below.
Click the button below to register for Art of Communication
Date(s)
There are currently no planned dates.
+1-415-884-2314

Email: This email address is being protected from spambots. You need JavaScript enabled to view it.


Please Call to Visit
820 Bel Marin Keys Blvd., Novato, California 94949 USA
Please visit our online shop.
Click here.