Treasure Hunt of your Subconscious Mind
Anubhuti Meditation and Retreat Center,
820 Bel Marin Keys Blvd,
Novato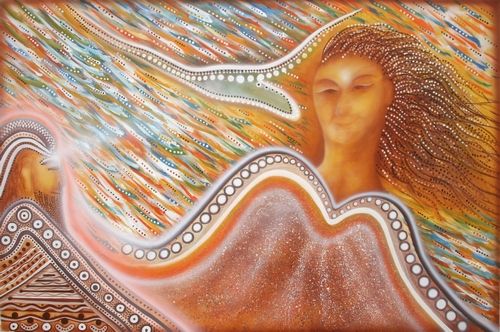 Day Retreat
Saturday 10:00 am to 5:00 pm
All human beings are filled with inner treasures of virtues, spiritual powers and wisdom, yet many of us do not realize what we possess inside of us. When we become still internally, we can tap into our treasure chest to discover the hidden gifts which we have forgotten. Stillness helps us to quiet the mind, speak clearly and to stabilize ourselves in the state of peace and contentment. Stillness also allows us to go deep into our subconscious and to uncover the Truth about ourselves.
Topics Covered:
Learn to tap into the subconscious and to draw the spiritual powers through silence
Stabilize the mind by focusing on it to create meaningful, purposeful & significant thoughts
Embrace situations and find solutions to obstacles and challenges
Go beyond the emotions and feelings and stay focused on the inner treasures of virtues
Facilitator: Kyoko Kimura, BA in Music Education and MA in flute performance. Kyoko is a resident of our San Francisco center and is a Raja Yoga practitioner and meditation teacher since 2000. She facilitates many workshops and retreats on virtues, Positive Thinking, Stress Free Living, Inner Beauty, Inner Bliss and Self-Empowerment. She also teaches values lessons through music at public schools in San Francisco, and facilitates summer camps for children and adolescents in the greater Bay Area.
Includes wholesome and delicious vegetarian lunch and snacks with tea/coffee break
Note: You must register and be able to attend the full retreat in order to participate.
All workshops and retreats at Anubhuti are made possible by the generosity and contributions of the participants. To make your contribution now, click the PayPal Donate button below.
Click the button below to register for Treasure Hunt of your Subconscious Mind
Date(s)
There are currently no planned dates.
+1-415-884-2314

Email: This email address is being protected from spambots. You need JavaScript enabled to view it.


Please Call to Visit
820 Bel Marin Keys Blvd., Novato, California 94949 USA
Please visit our online shop.
Click here.