Wise Leader Retreat with Mike George for Startup Founders and C-Suite
Anubhuti Meditation and Retreat Center,
820 Bel Marin Keys Blvd,
Novato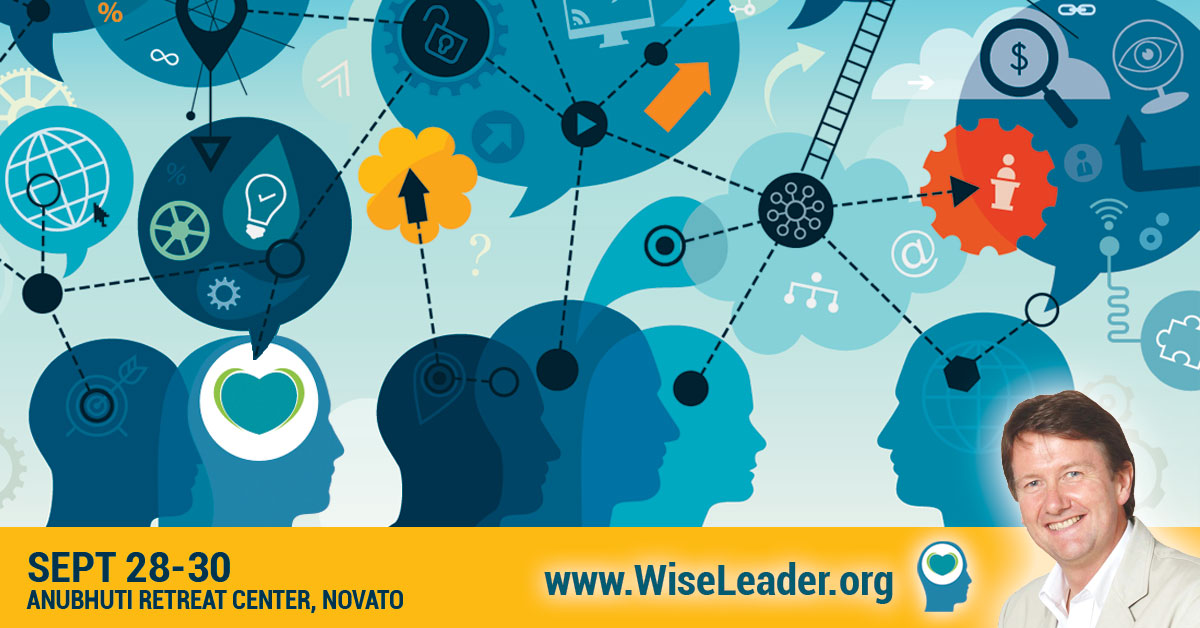 LIBERATING LEADERSHIP - for startup founders and C level executives
Today's leaders are challenged to reverse the conditioned managerial impulses of two centuries and make the transition from controlling to allowing, from `power over' to `power with', from managing to facilitating, from enforcement to empathy, from telling to asking.

Easy theory but not so easy to practice in a context that is driven by accelerating change, rampant competition and the kind of material success that is perceived to be a necessity for survival.

During this weekend retreat we will explore together:
The modern day pressures on every leader - How to transcend them
Authenticity as the foundation of all leadership styles - How to be it
Nurturing and empowering people are always at the top of the leader's agenda - Ways to
Why the loss of authenticity is the underlying cause of all stress - How to correct it
Restoration of one's true underlying nature is what empowers us - How to do it
Conscious awareness of our thoughts and emotions, beliefs and attitudes, is what enhances our wellbeing - How to cultivate it
Clarity of context is the shaper of our responses - How to be clearer
Relationships are the ever changing and challenging dynamic of the leader's journey - How to meet those challenges with greater ease
Building resilience to adversity is the on-going necessity of the conscious leader - How to build it
Stillness, silence and solitude are integral to maintaining momentum - How to be still
Facilitator, Mike George is an author of 14 books on self-awareness and spiritual intelligence.

He brings together the three key strands of the 21st Century; leadership, spirituality and emotional intelligence. He is an inspirational speaker who, for the last thirty years, has been coaching, guiding and facilitating the personal and executive development of people in companies and communities in over 30 countries including Shell, American Express, Barclays Bank, GlaxoSmithKline and Coca Cola.

His books include The 7 Myths About LOVE, BEING Your Self, Don't Get MAD Get Wise, and his latest book The Wisdom of Personal Undevelopment.
For More Information and to Register for LIBERATING LEADERSHIP - for startup founders and C level executives: http://www.wiseleader.org
Date(s)
There are currently no planned dates.
+1-415-884-2314

Email: This email address is being protected from spambots. You need JavaScript enabled to view it.


Please Call to Visit
820 Bel Marin Keys Blvd., Novato, California 94949 USA
Please visit our online shop.
Click here.