Rejuvenate through the Power of Silence
Anubhuti Meditation and Retreat Center
820 Bel Marin Keys Blvd, Novato, CA, 94949
USA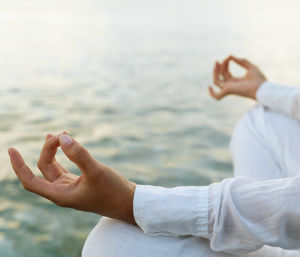 Weekend Retreat
Friday 6 pm to Sunday 2 pm
Access peace, creative expression and your inner wisdom. Whether you are an experienced or beginning meditator you can benefit from a period of silent meditation to quiet the mind and reset your priorities. Clearing through the mind with the aid of silent meditation, we discover that just below the surface of our thoughts and emotions, there is a clear and peaceful mind and heart that offer creative and clear directions. This creativity and self-awareness connects us with our deeper selves and each other.
Experience:
Get away from the gadgets
Recharge yourself with silence
Slow down to listen to your inner voice
Experience meditation in movement
Enjoy nature walks
Key Takeaways:
Ability to easily tap into the power of inner peace and wisdom at any time
Cultivate concentration skills that enhance creativity and clarity
Experience exercises that improve energy, flow and overall well-being
Take home tools to incorporate stillness in everyday life

Facilitators: Harsha Palli and Elizabeth Padilla
Harsha Palli, B.Tech, has an M.S in Computer Engineering, is an IT Architect, and has practiced Raja yoga meditation since 2005. He resides at our San Francisco center and facilitates classes and retreats at Anubhuti. Harsha specializes in creating a very calm and clear environment for others to experience deep meditation and insights.
Elizabeth Padilla is a meditation teacher and practitioner with over 30 years of experience with Raja Yoga. She lives at Anubhuti, where she manages the programming and retreats. Elizabeth has graced dozens of Bay Area interfaith programs as a performer, teacher, and activist, has held staff positions at the San Francisco Interfaith Council and served on the Board of the Marin Interfaith Council. She was trained at the American Conservatory Theatre, and is a talented singer and accomplished performing artist who touches hearts and souls through her work.
Includes shared accommodation with private bath, wholesome and delicious vegetarian meals, and snacks with tea/coffee breaks.
Note: You must register and be able to attend the full retreat in order to participate.
All workshops and retreats at Anubhuti are made possible by the generosity and contributions of the participants. To make your contribution now, click the PayPal button below.
+1-415-884-2314

Email: This email address is being protected from spambots. You need JavaScript enabled to view it.


Please Call to Visit
820 Bel Marin Keys Blvd., Novato, California 94949 USA
Please visit our online shop.
Click here.