Awakening with Meditation - Part 1
Anubhuti Meditation and Retreat Center
820 Bel Marin Keys Blvd
USA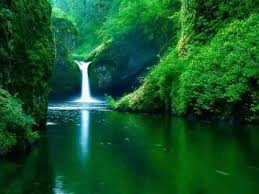 Afternoon Workshop

1:00 to 6:00 pm
Would you like to connect with the peace and power within?
These days, the ability to connect with our true inner peace and the strength to move through life's challenges seems to be more and more difficult. As life's demands continually increase, we may even give up hope.

This retreat is for authentic spiritual seekers on the path of self-discovery. Through Raja Yoga meditation, you will learn to perceive yourself as a soul, a spiritual being, and to establish a direct connection with the Supreme Source of purest energy and highest consciousness.

This workshop includes directed sessions, group activities, and meditation.
Facilitator: Harsha Palli

Includes snacks at tea/coffee break.

Note: You must register and be able to attend the full workshop in order to participate. If this workshop is being taken to fulfill the prerequisite for the special meditation and meeting with sister Shivani, Part 2 is also required on either May 12th or June 3rd.
All workshops and retreats at Anubhuti are made possible by the generosity and contributions of the participants. To make your contribution now, click the PayPal button below.
Click the button below to register for Awakening with Meditation Part 1
+1-415-884-2314

Email: This email address is being protected from spambots. You need JavaScript enabled to view it.


Please Call to Visit
820 Bel Marin Keys Blvd., Novato, California 94949 USA
Please visit our online shop.
Click here.