Responsibility and Lightness - with guest facilitator Sister Usha
Anubhuti Meditation and Retreat Center
820 Bel Marin Keys Blvd
USA
Tuesday 7:00 - 9:00 pm

How to lighten the load and still manage life? When I travel light I have the ability to respond in the best way. Learn when to be the master or the child, independent and gracious, light and reliable. Talk will be in English.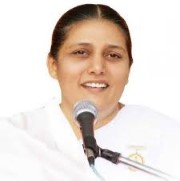 Facilitator: BK Sister Usha is a senior Rajyoga Meditation Teacher for 40 years from the Brahma Kumaris International headquarters in Mount Abu, India. She is also a Self Management Leadership Trainer and speaks Internationally on spirituality with modern management philosophy. Sr. Usha works with many top companies in India and abroad and has made thousands of presentations to Colleges, Universities, Medical Associations, Social Organizations, Management Firms and Corporations. Sr. Usha is one of the main speakers on several TV channels. Her lectures are being telecast on Sony, Zee TV, Jagaran, Sanskar, Aastha, and Sadhana channels in India.
Your voluntary contributions are appreciated.
+1-415-884-2314

Email: This email address is being protected from spambots. You need JavaScript enabled to view it.


Please Call to Visit
820 Bel Marin Keys Blvd., Novato, California 94949 USA
Please visit our online shop.
Click here.