Nurture Your Positive Core
Anubhuti Meditation and Retreat Center
820 Bel Marin Keys Blvd
USA
Weekend Retreat
Friday 6 pm to Sunday 2 pm
Relax….. Meditate…..….. and Nurture the Self
Treat yourself — spend a weekend relaxing, meditating and exploring ways to balance and nurture the self in a serene and beautiful setting. Participants will be invited to reflect on their inner qualities and values, experience the effects of positive and pure thoughts on the mind, explore the process of change, and learn about nurturing ways to balance, heal and enjoy our inner life. There will be time for walks and qigong — and a bit of art. Some meditation instruction will be included. Raja yoga meditation is a practical, simple, peaceful, love-filled form of meditation.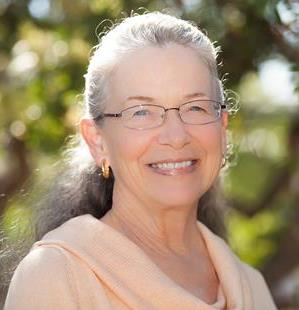 Facilitator: Diane Tillman has been a student and teacher with the Brahma Kumaris World Spiritual University for 35 years. She currently directs the Center in Seal Beach, California, and writes for a values education program. A native Californian, Diane encountered raja yoga while visiting India on a year-long sabbatical in 1981. Diane is a Licensed Educational Psychologist and a Marriage and Family Therapist. She travels widely and has lectured and conducted seminars in more than 30 countries. She enjoys integrating the knowledge of psychology and spirituality, finding it helps people move in a positive direction more easily . . . and with much more love, lightness and understanding.
Includes shared accommodation with private bath, wholesome and delicious vegetarian meals, and snacks with tea/coffee breaks.
Note: You must register and be able to attend the full retreat in order to participate.
All workshops and retreats at Anubhuti are made possible by the generosity and contributions of the participants. To make your contribution now, click the PayPal button below.

Click the button below to register for Nurture Your Positive Core
+1-415-884-2314

Email: This email address is being protected from spambots. You need JavaScript enabled to view it.


Please Call to Visit
820 Bel Marin Keys Blvd., Novato, California 94949 USA
Please visit our online shop.
Click here.