Date
Dec 05 2020
Expired!
2020 Insights: Seeing Clearly with Heart, Mind and Soul ~ Join Us Online
Although you appear in earthly form, your essence is pure Consciousness. You are the fearless guardian of Divine Light. ~ Rumi
2020 has proved to be an eventful year for most of us. We live in challenging times. Can we learn to see what we do not expect to see? Together we can see and embody love in a troubled world despite the grief, fear, and uncertainty. Now more than ever it is important for us to strengthen our spiritual practice so that we can open the windows of our world. To use what is happening so that we can gain insights into 2020 and see a bigger picture, a reality that extends beyond the superficial or conventional.
In this workshop, we will learn how science and spirituality can enrich each other and develop an inner calm that promotes a healthy body, a soul conscious awareness, spiritual wisdom, and a direct experience of the Divine.
Gain insights, strengths, and compassion from 2020
Learn how to focus on purpose, connection, and peace rather than politics, separation, and war
Develop faith that Love embraces us, even in hard times
Explore how we view light with our eyes, hearts, minds, and souls
Facilitators: Will Meecham and Elizabeth Padilla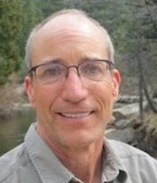 Will Meecham, MD, MA, teaches body awareness at College of Marin and elsewhere. His classes promote self-understanding through a combination of biological imagery and guided mindfulness. He loves helping people find the healing power of nature and the beauty of life in their own human bodies. Will's teaching is informed by four decades of psychological and spiritual exploration, undergraduate studies of field biology, graduate work in biophysics and neuroscience, and experience as an acupuncturist. He worked for six years as an instructor at Niroga Yoga Institute, and he has been a student at Anubhuti for more than ten years. As a retired ophthalmologist, Will looks forward to helping us discover a spiritual form of "2020 Vision" as we head into the third decade of the twenty-first century.
Elizabeth Padilla is a meditation teacher and practitioner with over 30 years of experience with Raja Yoga. She lives at Anubhuti, where she manages the programs and retreats. She also leads the Brahma Kumaris' environmental initiative in the U.S. Elizabeth has graced dozens of Bay Area interfaith programs as a performer, teacher, and activist, has held staff positions at the San Francisco Interfaith Council and served on the Board of the Marin Interfaith Council. She was trained at the American Conservatory Theatre, and is a talented singer and accomplished performing artist who touches hearts and souls through her work.
Register to receive Zoom meeting ID and passcode via email.
We appreciate your contribution so our services can continue to be offered.

Local Time
Timezone:

America/New_York

Date:

Dec 05 2020

Time:

1:00 pm - 4:00 pm
Next Event
Date

Aug 08 2021

Time

10:30 am - 12:00 pm